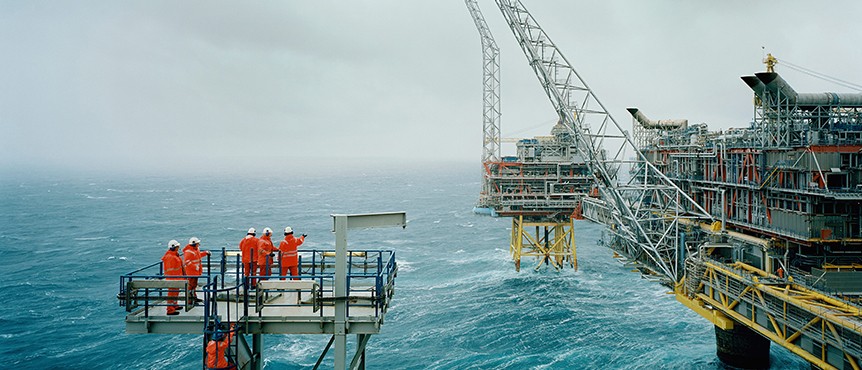 Image courtesy of Equinor
2019 ended on a positive note with the FID on Train 7 and the ignition of Nigeria's 'year of gas'. Nigeria had an exciting year ahead. "It is a time of hope, optimism and fresh possibilities. We look forward as a nation to the 2020s as the opportunity to build on the foundations we have laid together on security, diversification of our economy and taking on the curse of corruption," stated President Buhari in his address to the nation for the new year.
The unforeseen circumstances consisting of the COVID-19 pandemic, coupled with the oil price hitting its lowest in 17 years, leaves Nigeria in a precarious position. As of April 5th, Nigeria recorded 232 confirmed cases of coronavirus and five deaths, expected to increase in the upcoming weeks. Meanwhile, the oil price collapsed further as the OPEC+ meeting was delayed as hostility between Riyadh and Moscow escalates.
OPEC and IEA warned in March 2020 that developing countries might lose up to 85% of oil and gas income this year if current market conditions persist. "The Nigerian economy is heavily dependent on the swings in global crude prices and will almost certainly contract as government spending shrinks and sub-national units see their federal allocations cut shrivel," highlighted Ikemesit Effiong, head of research at SBM Intelligence, a local geopolitical intelligence platform. "The effects on the petroleum industry are, however, more nuanced. Upstream players will be the most affected as dwindling demand abroad combines with an already uncertain regulatory climate to add further pressure to their balance sheets."
Chevron has already announced altering its 2020 capital spending with a reduction of US$4 billion as it faces a significant drop in revenue due to the spread of COVID-19. Meanwhile, Mele Kyari, the group managing director of the NNPC, announced that Nigeria had over 50 stranded cargoes of crude oil and 12 of LNG that have not found landing due the low demand as the world is on lockdown. According to S&P Global, this represents more than 70% of its total oil exports and puts the country in a difficult spot. Nigeria's cargoes were stranded due to their higher price compared to those of Saudi and Iraq, discounted between US$5-8 per barrel, which it could not compete with. Consequently, the NNPC reduced its April official barrel prices for Bonny Light and Brent by US$5 and US$3.29, respectively. The world's largest independent oil trader, Vitol, predicts that as the pandemic escalates, global oil demand will fall by more than 10% from the usual 100 million bopd global consumption.
Oil producing countries therefore, embark on a difficult year. Mazi Bank-Anthony Okoarafor, president of the Petroleum Technology Association of Nigeria, stated: "Nigeria's 2020 budget was based on US$57/bbl of crude oil and about 2.18 million bopd. With the coronavirus bringing economic activity to a halt, the Russia/Saudi oil price war, weak oil demand from China and our budget premised on deficit, as well as our weak and non-existent infrastructure, our dwindling foreign reserves, and our blatant refusal to diversify during boom times, our economy faces great danger because we cannot even implement the budget. Ee cannot raise the required revenue from crude sales or taxes."
Nigeria's US$35 billion budget is anchored on oil, which represents 31% and accounts for 90% of its foreign exchange earnings. "We have begun the process of reviewing the federal budget. We shall communicate our fiscal interventions once the budget review process is concluded," informed Buhari.
The nation might have to resort to borrowing to meet its obligations and avoid crisis. This will, however, worsen its debt and increase its default risk as the Naira devalues, placing Nigeria's reserves in a risky position. "The suspension of all but essential economic activities has led to us seeing early signs of a recession, a devaluation of the Naira and our foreign exchange reserves hitting its lowest level in decades," explained Dayo Okusami, partner at Templars, a leading Nigerian full-service law firm.
As petroleum profits decrease, bringing down foreign exchange earnings with them, the government might have to resort to financing its imports of critical goods from its national reserves. The consequences will be costly as inflation will explode as will unemployment, taking its toll on the poor. Economic diversification should be more emphasized now than ever, to cushion the effects of the upcoming global recession.
Just as the oil industry is the backbone of the economy, its efforts in the fight against this pandemic are evident, as IOCs and the NNPC have committed 11 billion Naira to fight it, in addition to another 21 billion Naira dedicated to the construction of at least two hospitals and a world class diagnostics center, as well as 250 temporary bed facilities to support the government's efforts in the fight against the virus. This initiative will be incorporated into the industry's CSR strategy. "We and all of our partners, comprising the upstream, downstream and service providers, decided to come together to respond in three thematic areas. First is the provision of medical consumables such as facemasks and testing kits, among others. Secondly, the medical logistics and patients' support issues such as ventilators and oxygen generating plants. The third leg is provision of temporary isolation centres and the establishment of permanent medical infrastructure that will be of use during this period and after the pandemic is stemmed. We believe this pandemic will be eradicated," highlighted Kyari.