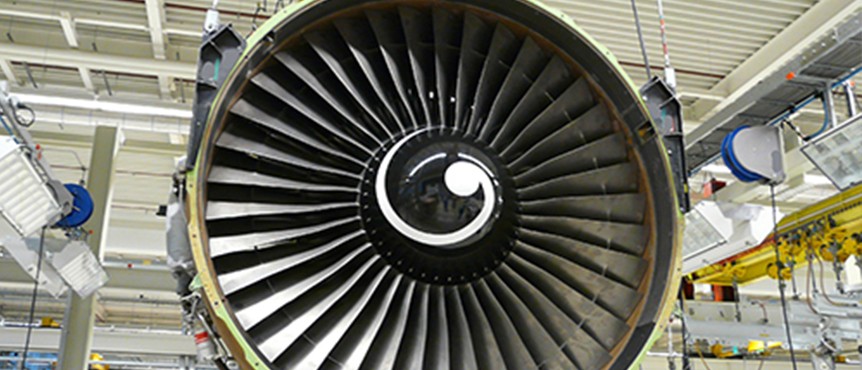 Canada's aerospace sector is the fifth largest in the world, with Québec accounting for 60% of its share of GDP, 60% of exports and 50% of employees in the sector in the country as a whole. No one, however, can rest on his laurels. Most players that make up the Québec aerospace cluster recognize the intensity of international competition, not just from established players such as the United States, Western Europe and Brazil, but also from other large countries. "Countries such as China, Russia, India and Japan are hot on the heels of Canada in terms of aerospace. Since only certifying bodies in Canada, Europe, the United States and Brazil are currently recognized worldwide, Canada has an advantage of a few years. However, since this barrier will only last so long, there is little stopping emerging countries reaching Canada's level of expertise," remarked John Maris, president of Marinvent, which provides consulting, services, training, tools and IP to the industry.
Whilst both the federal and provincial government recognize this and have done much to support the industry, some argue that a proper aerospace industrial policy is needed to ensure the sector remains globally competitive.
Government plan
The federal and provincial governments have shown their commitment to Québec's aerospace sector through various funding pledges and initiatives. "The aerospace industry in Québec, which employs 40,000 people, is critical to the economy. Three pillars are needed for economic growth – entrepreneurship, advanced manufacturing and exports. Aerospace makes a positive contribution to all three of these pillars," commented Dominique Anglade, Minister of Economy, Science and Innovation, Government of Québec.
Ahead of the Paris Air Show in June of this year, the federal Ministry of Innovation, Science and Economic Development announced a C$2.2 million contribution, through Canada Economic Development for Quebec Regions (CED), to six aerospace companies that provide highly specialized equipment to the sector. In February 2017, the federal government also announced it was supporting Bombardier with C$372.5 million in repayable contributions to fund R&D for the new Global 7000 business jet and ongoing activities related to the development of the company's C Series aircraft.
Alongside these public spending pledges, there are a plethora of government funded programs, institutions and policies that support Québec's aerospace sector. Canada's Industrial and Technological Benefits (ITB) policy mandates that companies that are awarded defense procurement contracts from the federal government must make investments in Canada equal to 100% of the value of the contract. As a result of this policy, Mannarino Systems and Software, an engineering firm that supplies mission-critical equipment to the aerospace and defense sectors, is receiving a C$10 million investment-loan for, among other things, proprietary software systems for aircraft. The Strategic Aerospace and Defense Initiative (SADI), on the other hand, provides repayable contributions to support research and development (R&D) projects in the aerospace, space, defense and security (A&D) sectors. Furthermore, the government funds R&D programs for the sector through organizations such as the Consortium for Aerospace Research and Innovation in Canada (CARIC).
At the provincial level, Québec's Ministry of Economy, Science and Innovation recently published its 'Québec Aerospace Strategy' for 2016-2022, where it committed to C$510 million in government contributions and included a 10 point plan for adapting the industry to global trends. Key elements include attracting Tier 1 and 2 suppliers, transitioning to Industry 4.0 and boosting exports. Québec's government also owns a 49.5% stake in Bombardier's C Series program and recently provided a C$45 million loan to MDA to set up a center of excellence for satellites. The Province also helps SMEs transition to advanced manufacturing techniques through a C$400 million of funding across 240 projects.
For the most part, companies in Québec's aerospace sector believe the government is doing a good job in supporting the industry. "The Québec and federal government are very supportive…In order to compete with emerging economies, it is essential that governments offer support to aerospace companies to level the playing field," said Chris O'Neil, president and COO of Mecaer America, an integrating landing gear systems company.
In need of a plan
Nevertheless, there is no overarching industrial policy which joins all of these initiatives together and some in the industry believe the government needs to employ more joined-up thinking if it is to really help it thrive. In fact, the lack of such thinking is arguably hurting the industry in tangible ways. For example, government funding of OEMs often in effect supports companies in lower cost jurisdictions rather than SMEs in Québec, as the OEMs make the rational decision to invest where costs are lower. "The solution is for the government to break the loop by creating an aerospace policy that encourages a more strategic investment distribution across the whole sector to encourage SME to grow and prosper," commented Maris.
Another area in which a proper industrial policy is lacking is on how to bring about more integrated services in Québec supply chain, a key demand of the OEMs. The industry is divided on the best way to bring this about. Some stakeholders see consolidation and attracting Tier 1 and 2 suppliers from abroad as the answers, while others argue in favor of a consortium model, where suppliers partner on large orders around specialized areas. Whilst consolidation is happening, it will take a long time for new Tier 1s and 2s to form. "Many companies are currently too small, typically with revenue at around C$20 million. They must consolidate to form larger companies in order to compete. However, the process is particularly long given the entrepreneurial nature of these companies, which often means owners are unwilling to relinquish control," remarked Jean Wilhelmy, senior vice-president, Aerospace, at Fonds de solidarité FTQ.
OEMs tend not to favor consortium models as they prefer to hold one entity accountable for a particular contract. "As part of a wider industrial policy, government entities such as the Business Development Bank of Canada (BDC) and Export Development Canada (EDC) should take on non-core risks which SMEs do not have the resources to manage," Maris recommended.
Under such a scenario, OEMs would have confidence in consortiums being able to deliver.
Therefore, whilst the government is committed to helping the industry, a more strategic approach could significantly help the sector. "We have witnessed the decline of the aerospace industry in other countries, such as the United Kingdom, due to a lack of government policy to support the sector's competitiveness. We do not want this to happen to Canada," concluded Maris.
With a proper industrial policy, Canada, including Québec, can ensure it remains one of the leading lights of the global aerospace industry.
RELATED ARTICLES