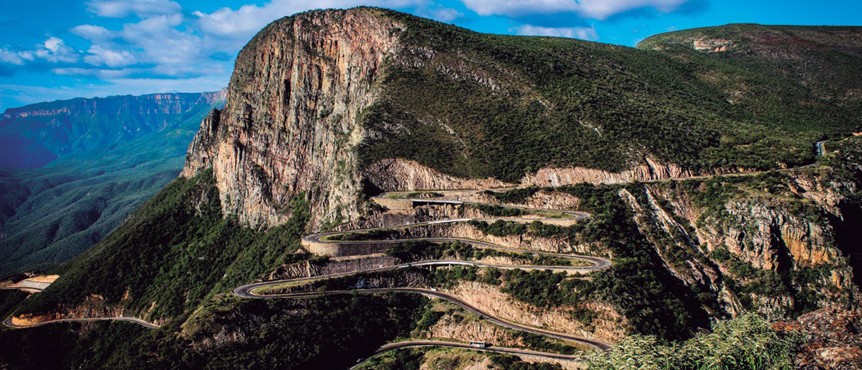 When João Lourenço, former defense minister in José Eduardo dos Santos' ruling MPLA party, was chosen to succeed Africa's second-longest-serving president after being singled out as the favorite by his predecessor, one would be forgiven for treating promises of reform with a certain skepticism.
Nevertheless, in the two years since being officially sworn into office on 26 September 2017, Lourenço has backed up his rhetoric to an extent most onlookers would scarcely have believed considering the entrenched and endemic corruption that engulfed the previous regime. If 2018 was marked by an anti-corruption campaign and efforts to regain control of the country's dire forex situation, the prevalent themes of 2019 have been a concerted push for transparency and in turn, the opening up of a previously-closed business environment for private investment.
The share capital held wholly or partially by the Angolan state in 195 different companies will be sold between 2019 and 2022 under the privatization program published in the Diário da República official bulletin. The program states that 175 companies will be sold via public tender, 11 by public auction and nine through Initial Public Offering (IPO), with the government expected to launch public tenders in 2019 for 80 companies as well as one IPO. In 2020, 81 companies are due to be sold through public tender, six through auction and three via IPO, and in 2021 and 2022 the remainder will be sold. The most well-known companies involved in this process are state oil company Sonangol, airline TAAG, and diamond company Endiama.
What will the privatization of Endiama mean for Angola's diamond producers? Endiama is one of the main shareholders of Sociedade Mineira de Catoca (Catoca), the Angolan mining company that produces around 80% of all Angolan diamonds by volume. "Once Endiama is privatized, Catoca will need to realign its regenerated strategy with its new shareholders," explained Benedito Paulo Manuel, Catoca's director general, adding: "In this context, the long-term view of the company (Catoca) will depend to some extent on external factors inherent in Endiama's new path, with which we must necessarily be aligned. However, in terms of operating capacity and growth potential, Catoca is well placed to become the world's largest diamond producer."
Already within the top six diamond producers in the world, Catoca's internal reforms administered since the new management team took charge in August 2018, in addition to governmental reforms to create a more transparent business environment, combine to make an attractive proposition for private sector investment. "Financers can be assured that their investments will be well applied and offer a substantial return" affirmed Paulo Manuel.
While Angola's prowess in diamond production is not in question, its perceived risk as a destination for direct foreign investment remains. This perception, however, may be due for a change. In specialist intelligence firm EXX AFRICA's 2019 Investment Risk Report, Angola ranked second behind Ethiopia in a list of the top five African countries for investment as markets opening up to structural reform and liberalization were favored over governments advocating state interventionism.
To this end, the government is being proactive in its efforts to attract private investment. In July 2019, an Angolan delegation led by the Minister for Mineral Resources and Petroleum, Diamantino Azevedo, went to Lisbon for the seminar "Investment Opportunities in the Mining Sector of Angola". Part of this delegation was Canga Xiaquivuila, director general of the Geological Institute of Angola, whose National Plan of Geology project (Planageo) – a nationwide survey of Angola's geology – is one of the key initiatives in the quest to diversify the country's economy. "The current strategy to attract foreign investment is to promote the opportunities that Angola has, as from an international standpoint our mining sector is low-profile," commented Xiaquivuila. "The Geological Institute of Angola is accumulating information about all mineral resources in the country to showcase the possibilities and make the process easier for investors," added Xiaquivuila, noting that further road shows will continue throughout 2019 and 2020.
Diversifying an oil-based economy
Despite pro-business reforms implemented by the Lourenço regime that indicate a brighter future, the scale of the economic recovery that must take place in Angola should not be underestimated. In June 2019, the IMF reported that Angola's public debt stood at 91% of GDP in 2018, in stark contrast to the 26.7% figure in 2012. With over half of Angola's gross domestic product coming from the oil and gas sector, production down from a high of 1.8 million barrels per day (bpd) to 1.2 million bpd, and a global move away from fossil fuel-dependence, the need to diversify an oil-based economy is clear.
In August 2019, at the opening session of the Ministry of Mineral Resources and Petroleum's Third Advisory Council, Minister Azevedo outlined plans for the strategic diversification of Angolan industry under the motto "Restructuring of the mineral and oil resources sector: A commitment to the socio-economic development of the country." Azevedo announced that several companies had acquired prospecting licenses in Angola, including Atabamaik, which plans to explore copper, Chinese General Mining, which is seeking out rare earths, and Vig World, in partnership with Spanish company Tolsa, in search of lithium.
Even within Angola's mining sector, greater diversity in the country's portfolio of mining projects in an industry traditionally dominated by diamonds is part of the government's agenda. "Angola is known as a diamond country, but has a wealth of other mineral resources to take advantage of, such as gold and copper," observed Canga Xiaquivuila, giving the example of an Australian junior company currently in the process of completing an evaluation stage study for rare earth elements, which could start production as early as 2021. "The government of Angola is trying to diversify its dependency on oil and diamonds, as the country has vast mineral potential sitting in an extension of the copper belt that runs through DRC and Zambia, for example," he added.
On 27 August, 2019, presentations of the first public tender for granting diamond, iron and phosphate mining rights took place in Luanda, which were followed by presentations in Dubai in September, followed by London and later Beijing. The process aims to bring to tender five mining concessions, two for diamonds in the Angolan provinces of Lunda Norte and Lunda Sul, one iron concession in the province of Kwanza Norte, and two for phosphates in the provinces of Cabinda and Zaire. Minister Azevedo related that the launch of the public tender is aligned with the government's strategy to provide greater transparency in the management of Angola's economy.
Diamonds and transparency
In 2018, the government of Angola approved a new trading policy for diamonds, with the aim of making the entire process of selling and buying diamonds more transparent. Companies can now also sell 60% of their production through their own channels, and are no longer obliged to sell their full production below international market price to preferred customers.
Furthermore, "Operation Transparency" was launched by the Angolan government to combat diamond trafficking and illegal immigration, which led to 241 semi-industrial diamond mining companies and cooperatives having their licenses revoked. In Lunda Norte alone, more than 400,000 foreigners were deported, as the Angolan state pushes to formalize an industry that has struggled with illegal "garimpeiro" miners, many of which come from abroad to take advantage of the rich mineral wealth in remote areas of South and Central Africa.
"It is important to educate the population about how illegal mining practices harm Angolan society and, where possible, it is in the country's interest to formalize artisanal miners," reflected Helder Carlos, president of Angolan diamond mining company Sociedade Mineira do Cuango (SM Cuango). "While a formalization process is an important goal that can be achieved over time, a no-tolerance policy towards criminal garimpeiros must be adopted by both the government and private companies to maintain the integrity of our industry and guarantee employee safety," he elaborated.
In July 2019, the national director of Mineral Resources, André Buta, announced the return of licenses to the 241 companies and semi-industrial diamond mining cooperatives in seven provinces of Angola that had previously been revoked. Speaking at the delivery of 31 of the 81 licenses for semi-industrial exploration planned for Lunda Norte, Buta said the aim of re-launching this process in Lunda Sul, Malanje, Kwanza Norte, Kwanza Sul and Uíge provinces was to reduce the youth unemployment rate and will allow the creation of at least 20,000 jobs.
Buta recommended that companies recruiting should focus on the youth of the neighbouring communities, a sentiment echoed by Hugo Silva Teles, executive director of Banco BIC, the private bank with the largest footprint in Angola (230 branches in 96 municipal regions): "We should start focusing on our local content and developing local supply chains to be less dependent on imports," he said, continuing: "The country should also focus on skills development to ensure that there is a workforce to support industrial development. Angola has the commodities and opportunities to stop relying on imports and start being an export country."