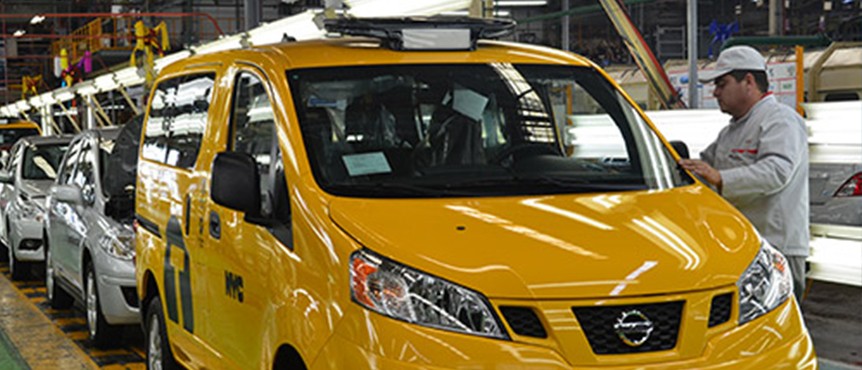 Over the years, quality and customer requirements have become increasingly significant to the automotive industry. Engines and machines are presently being manufactured differently to comply with industry requirements to be more fuel efficient and deliver more power, and companies must strive to keep up with new demands and trends or be left behind. There is the constant need to continuously upgrade labs and acquire new equipment to meet the requirements of the automotive industry, as well as for the staff to undergo specialized training to effectively operate this new equipment.
The challenge remains, however, that R&D in Mexico comprises only a fraction of the government's budget, and thus, progress in the field remains dependent on the whim of large OEMs and Tier 1s who provide the majority of funds for R&D centers. There is presently intense lobbying to reinstate a previously repealed fiscal incentive of up to 30% in income tax deductions for companies who invest in R&D; until then, Mexican companies are seeking partnerships with foreign companies and government entities to ensure an efficient transfer of knowledge and technology, coupled with their own personal investments into the companies' innovations in order to stay afloat in such a competitive industry.
"In the past, we followed the trends of the market," argued Homero Garcia Castillo, executive director of Lubricantes de America (Lubral), "but to stay competitive, and in line with Lubral's mission to strive for innovation on the mechanical, environmental and financial levels, we eventually decided to establish an R&D department dedicated to innovations in the industry, such as product performance and new applications with equipment acquired by ourselves and in a venture with the government, which has allowed Lubral to develop new specialized chemical lubricants for the automotive industry using nanotechnology."
"EVCO is working with government agencies and private companies that specialize in innovation and through this, we want to offer more value added services to the industry. We invest heavily in nanotechnology R&D in order to find ways to reduce the weight of plastic parts, as weight has become one of the most crucial aspects in the automotive industry as it relates to energy and fuel efficiency. As such, we are working with the CIIDIT and are currently in the first phase of the process of decreasing the weight of plastic parts," stated Humberto Garza, president of EVCO Plastics de Mexico, who through an investment of US $10 million for innovation, have been able to increase their production capacity by 45% and 35% in their Monterrey and Juarez plants respectively. "We keep developing lighter and more affordable tools with the same durability and that can keep up with the life of the product, while also focusing on expanding capabilities to new processes such as vacuum metalizing," explained Carlos Gonzalez, business development manager of EVCO Plastics de Mexico.
C&S Mecatronics, a local supplier, actively looks to partner with companies that have clear goals of cost reduction, and has had the opportunity to work with companies like Bosch, Magna Closures, Nemak, and Metalsa among others. According to Cuauhtémoc Salas, director of C&S Mecatronics: "They have shown us economical work stations that reduce time and are operator-friendly, as well as how to use these stations effectively through better communication between workers at the stations, and thus we now incorporate these techniques to make our process more efficient."
The theme of cost reduction remains constant among industry players, as Consultores CPM has also solidified its presence as a training, consulting, and machining arm in the local automotive sphere. "CPM aims to facilitate the transfer and integration of technology development and manufacturing processes to help customers achieve better quality and to be more competitive at a lower cost," stated Victor Vasquez, general manager of Consultores CPM who are also an example of companies that have partnered with foreign players to increase their value-addition. "CPM was looking for reliable shops that we could partner with to be able to provide an integral solution for our customers, including tooling, mould design and manufacturing," continued Vazquez. "We discovered how difficult it is to get supplies for standard parts and meet deadlines, not to mention the lack of infrastructure needed to be able to test the tooling before we ship it to customers. Eventually, we found a company based in Wisconsin called Bestech Tool Corporation, which is a progressive die manufacturer with reasonable prices and high quality production. CPM has done several projects with them and they have proved extremely reliable. We have never had to correct the tooling after production is launched."
German OEM Daimler, headquartered in Mexico City, but with its manufacturing plant in Nuevo León, is an example of a company trying to progress from simply manufacturing buses into a company that is adding value through its innovation and international experience. "Hardware and software play a role in the automotive industry and while Daimler already has good vehicles, we are providing mobility solutions to the market. We have BRT experience in various places in the world such Istanbul and Santiago de Chile. What we are doing in Mexico is to collaborate with our Brazilian and German colleagues, who are highly experienced in BRT, to come up with a proposal for mobility solution, specific to a given city," explained Jan Hegner, CEO of Daimler Buses de Mexico.
American Trim, on the other hand, significantly invests in R&D and has worked on substantial projects with automotive stakeholders such as GM, as well as collaborating with schools, universities, and the government on critical research projects. Marcelo Gonzalez, general manager of American Trim—whose recent notable projects have been in regards to Physical Vapor Deposition (PVD) and High Velocity Metal Forming (HVMF), encompassing experimentation with forming metal through electromagnetism, and power through Fuel Cell technology—concluded: "American Trim is optimistic about the government of Nuevo León's efforts as it is already inspiring both workers and companies. The aim of the government is to encourage the OEMs to bring in their best research scientists from Germany, Japan and the United States to work with and further develop Mexican talent. As such, companies are realizing that Monterrey, Nuevo León and Mexico are much more than just a place for cheap labor, and many can see that there is a great deal of R&D potential available in Monterrey that can be developed for their benefit." ▬