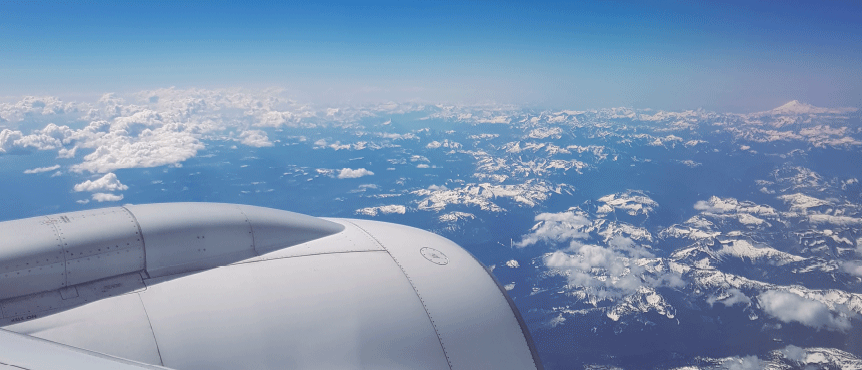 With a GDP of $2.4 trillion, France is the third largest economy in Europe and the sixth largest in the world. France has a strong international reputation in a number of key industries, including energy, agriculture, automobile and aerospace. According to the International Air Travel Association (IATA), revenues generated by the global commercial air travel industry have grown by US$254 billion in the past 10 years. The French aerospace industry has both contributed to and benefited from this growth. With leading OEMs Airbus and Boeing ramping up production to meet increased demand, French companies across the entire aerospace value chain are preparing for continuing growth over the coming years.
While the primaries of the French aerospace industry, such as Airbus and Dassault, are based in the French "Aerospace Valley" in Occitanie and Nouvelle Aquitaine, in the southwest of the country, the region of Auvergne-Rhône-Alpes is fast becoming an equally relevant hub. Formed by the merger of the regions of Auvergne and Rhône-Alpes during the territorial reform of French Regions in 2014, Auvergne-Rhône-Alpes sprawls across 70,000km² of southeastern France, stretching from the Swiss and Italian borders to the centre of the country. The region is as dynamic as it is large, generating 11.4% of the national GDP of France. Its GDP of €240 billion makes it the second richest region in France and the eighth richest region in Europe. It is one of the most highly developed industrial regions in Europe, with over 500,000 of its inhabitants employed in industrial jobs, earning its reputation as one of the "Four Motors for Europe", alongside Baden-Württemberg in Germany, Lombardy in Italy and Catalonia in Spain.
The region is a hub not only for industrial activity, but for research, design, and innovation.
With over 40,000 of the region's residents working in research-based roles and over 600 laboratory facilities, it is ranked the second highest region in France in terms of research output, and the fifth highest in Europe. It is second only to Île-de-France in terms of the number of patents filed each year, with 20% of all of the patents applied for in France coming from this region.
The region boasts a particularly strong offering to the aerospace industry, both in France and internationally, as it is home to a large number of thriving Tier 1 and Tier 2 suppliers for Original Equipment Manufacturers (OEMs) as well as many SMEs (PMÉs) offering more niche products and services. Following Laurent Wauquiez, the regions' president's pledge to promote the region as "one of the five leading regions in aeronautics within five years" (Le Bourget), and the partnership agreement and action plan he signed with Dassault Aviation in 2017, the industry in the region looks set to grow. The action plan pledges to develop aerospace industry apprenticeship programs within the region and to sponsor start-up companies in underrepresented sectors of the industry.
Support for companies within the region:
Ample support is available to help SMEs grow, including access to European research funding schemes and, perhaps most significantly, from the government agency Entreprises Auvergne-Rhône-Alpes. The agency was founded in May 2017 upon the merger of the regions of Auvergne and Rhône-Alpes and exists to nurture business development in the region. Director General Cécilia Tejedor stresses the key ways that such a private-public partnership can offer business development support: "We are working to simplify the landscape for SMEs and to gather together all of the strengths of the new region of Auvergne-Rhône-Alpes in order to foster the cross-fertilization of companies. We are identifying companies with high growth potential and offering them support in a number of ways, whether it be with HR and training, financing, investment, strategizing innovation projects, or boosting internationalization."
In addition to offering training and financing, the agency also supports SMEs to benefit from opportunities that they may otherwise not have the resources to access, such as research grants and business meetings with international companies. "Increasing the number of SMEs benefiting from European funding is one of our Key Performance Indicators" Tejedor explained, "and we attend aeronautical business shows and set up meetings with international companies who could potentially be interested in coming to work in France. We encourage them to come to Auvergne-Rhône-Alpes by showcasing the strengths of companies in the region".
Prepared to meet the needs of the future:
With leading OEMs requiring their suppliers to increase their production capacity in order to meet their own production ramp-up needs, companies in the Auvergne-Rhône-Alpes region are developing innovative ways to improve production capacity and manufacturing efficiency. Companies like GO2CAM and Inoprod assist manufacturing companies in incorporating Industry 4.0 into their processes, offering service such as Computer Assisted Manufacturing (CAM) techniques and software providing digital simulations of manufacturing plants in order to maximize efficiency. Others, like Groupe Roux-Jourfier, offer companies the opportunity to incorporate "collaborative robotics" into their plants, both to perform entirely automatic processes and also to work collaboratively alongside human operators to perform more complex tasks. These advancements promise to create a more efficient industry, ready to meet ramp-up production demand.
While there may be an increase in automated processes being incorporated across the industry, companies nonetheless require a skilled workforce to meet their needs, especially as many look to expand. With many aerospace companies across the Auvergne-Rhône-Alpes region currently reporting difficulties finding adequate numbers of sufficiently qualified staff, there are a number of educational institutions across the region working to address this skill shortage. Séverine Durieux, director of operations at the Campus Aéronautique Auvergne-Rhône-Alpes, explained that her institution is committed not only to creating the next generation of top-class engineers, but also to encouraging them to follow careers within the aerospace industry and equipping them with the necessary specialist skills: "We offer very specific aerospace diplomas, such as a professional baccaulauréat focused on the aerospace industry, in order to encourage our students to follow careers in aerospace as opposed to other industries such as the automotive industry, which is an equally attractive industry for young, qualified talent."
Karim Chibane, transfer technology director at ESISAR Grenoble INP, explained that students studying at his institution are ready to meet the demands of working in the aerospace industry immediately upon graduation, stressing the invaluable influence of the work experience placements they undertake with industry partners: "We have already bridged the gap between the high level of theoretical knowledge that students have after graduation and the industrial experience that they need to acquire to succeed and excel in the workplace."
With Auvergne-Rhône-Alpes boasting a strong collection of companies across the entire aerospace value chain, a wealth of research facilities, a local government committed to the advancement of the industry and a commitment to creating the skilled workforce the industry so desperately needs to meet increasing demand, it will not be long before the region is known as France's second Aerospace Valley.