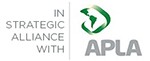 Can you give an overview of Braskem and the global footprint of the company?
Braskem is the largest petrochemical company in the Americas, the largest producer of polypropylene in the US, and a global leader in biopolymers production. We have a global presence with 41 industrial units, of which 29 are in Brazil, six in the US, two in Germany and four in Mexico. The company sells products in over 70 countries. One of Braskem's main developments is our new polypropylene (PP) production plant in the US, which is currently under construction. The Delta project is located in La Porte, Texas, and it will be the company's largest PP unit as well as the most energy efficient PP production plant in North America, with a production capacity of 450,000 tonnes per year (mt/y). The overall investment into the project will be approximately US$ 675 million and we expect to have completed construction by 2Q 2020.
What are the main challenges of operating petrochemical plants in Brazil, and how can pre-salt developments facilitate access to more competitive feedstock?
The region, mainly with Brazil and Argentina, has huge potential for growth in the petrochemical industry, as there will be plenty of feedstock available. Brazil is already exploring opportunities in terms of pre-salt oil production. The same will happen in Argentina with Vaca Muerta investments, which will lead the region to access more competitive feedstock. This will require policy changes, midstream investments and infrastructural improvements in the region. At Braskem, we have been talking to potential partners that could make the availability of additional feedstock a reality.
How important will renewable source chemicals be for Braskem moving forward?
Circular economy has high relevance for Braskem today, and this will increase as we move forward. We launched the I'm greenTM brand and bio-based polyethylene in 2010 and, way before the circular economy started to become a hot topic in the sector, we were already focusing on recycling, waste reduction, and investing in bio-based resins. Today, Braskem has an annual capacity of 200,000 mt/y of bio-based polyethylene and is the global leader in biopolymers production. We are seeing a much greater demand for our bio-based products, coming especially from Europe and Asia, and that is why we are studying opportunities to expand the capacity of our green ethylene unit in Rio Grande do Sul, Brazil.
Can you comment on the R&D efforts of Braskem with respect to bio-based products?
Braskem has been complementing our green portfolio and we have a very large platform of potential developments that we are working on. Through our partnership with San Francisco-based Allbirds, our renewable bio-based EVA resin has been adopted in their new footwear line. We are also have a partnership with Haldor Topsoe to develop a new technology for the production of green monoethylene glicol (MEG) from sugar produced out of sugar cane. We currently have a demo plant in partnership with them in Denmark and aim to make available for our clients some samples of this product until the end of 2020.
APLA celebrates 40 years in 2020. How has the mandate of the association evolved?
Today, we have approximately 120 associated members, creating a great platform to boost governance and promote business in the sector. At the APLA event, approximately 300 companies are represented from 35 countries, and people use this opportunity to network and develop business. We are trying to share the future of the industry and its trends and increase the awareness of sustainability to foster sustainable practices and responsible care in the industry.