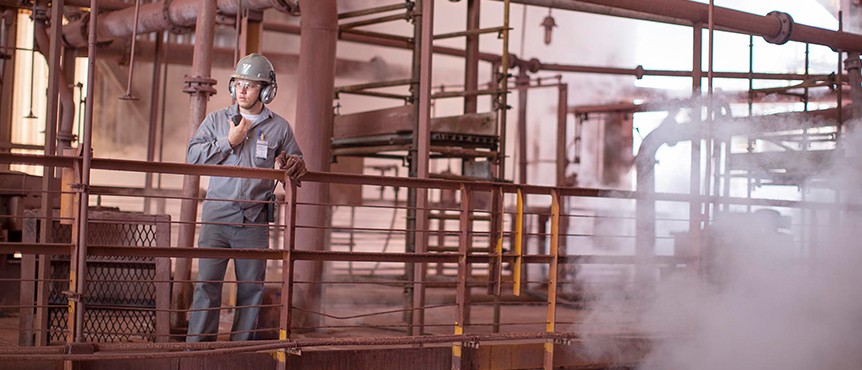 If Argentina is a roller coaster, Brazil, the region's largest economy, is a heavy truck struggling to move up the hill at a decent pace. Two years of annual growth in the 1% range is certainly not enough to make up for two years of strong recession (-3.6% in 2015 and -3.5% in 2016, according to data from the IMF). Now, with uncertainty about the presidential election finally gone, the forecast for 2019 is 2.5% growth. This means the economy is gaining some traction, but at the same time, such a growth rate is still insufficient to improve Brazil's high debt-to-GDP ratio – at least if the country maintains its high levels of government spending.
In February 2019, controversial new president Jair Bolsonaro unveiled his proposal for pension reform, which is considered to be the critical element in a wider package of economic measures aimed at improving the state of Brazil's public finances. However, it remains to be seen if the president will obtain the backing of Congress, since its plan requires a majority of three fifths in the Chamber of Deputies, the lower house (which means at least 308 votes out of 513 deputies) and also three fifths in the Federal Senate.
Brazil's economic recession and issues related to local competitiveness have taken their toll on Brazil's local chemicals industry, which is today the eighth largest worldwide, as opposed to the sixth largest a few years ago. A 2019 report from Abiquim (the Brazilian Chemical Industry Association) stated the deficit in the trade balance of chemicals reached a record high of US$4.9 billion in the first months of 2019. "We have a lack of raw materials at an internationally competitive price," said Fernando Figueiredo, Abiquim's CEO, citing stringent labor and fiscal laws hampering competitiveness. "Nowadays 37% of the Brazilian market is being usurped by imported products," he continued.
Sales by the local chemical industry have gone down from US$150 billion in 2011 to less than US$120 billion in 2017, explained Marina Mattar, director of Institutional Relations and Sustainability at Abiquim: "The industry faces several issues, starting with the cost of energy and raw materials. In some regions, the cost of energy is three times the price you would pay in the United States."
"Additionally, logistics are difficult," Mattar continued. "If you are in the state of Sao Paulo, it is cheaper to bring chemicals from China than from Bahia. In Brazil, most transportation is done by road, which is very costly. Adding to all that, bureaucracy incurs significant cost for companies."
Figueiredo and Mattar both added that Brazil now offers great potential for the industry due to the oil and gas resources of the pre-salt fields, yet the ball is in the government's court: "We are trying to persuade the government to use this oil and gas for the industry, instead of adopting a model of exporting raw materials and importing finished products," Mattar concluded.
Paulo Guedes, Minister of Economic Affairs, is viewed as a sympathizer of the industry's concerns. Figueiredo said: "70% of the logistics proposals put forward from the Strategic Agenda of Logistics by Abiquim to the new government have been well-accepted."
The suggested proposals are from the A Different Future is Possible report put together between Abiquim and Deloitte, offering perspectives for the chemical industry that aim at removing the obstacles preventing investment and providing the sector with the conditions necessary to stimulate growth. The report details the current bottlenecks, such as lack of competitiveness, high cost of raw materials, electricity and logistics, as well as bureaucracy.
At the 21st annual APLA Logistics Meeting in São Paulo in March 2019, the Brazilian government laid out its strategy to create a more favorable climate for private investment and reduce logistics bottlenecks. Working in conjunction with BNDES, Brazil's national development bank, the government is drawing up a shortlist of projects to put forward as investment opportunities for collaboration with the private sector. "Rather than prioritizing one particular industry, the emphasis will be on a merit basis. Our current goal is to grow Brazil's annual GDP growth from 1.7% to 4% by 2022," revealed Diogo Mac Cord de Faria, National Secretary of Infrastructure Development for the Brazilian Ministry of the Economy.
Mark Eramo, vice-president at IHS Markit, agreed that it all comes down to the new Brazilian government to promote industrial development: "One would expect Brazil to leverage the price increase and continue to grow by attracting additional investments. Brazil is showing increased hydrocarbons production, and they already have the infrastructure in place with respect to refining and petrochemicals. The challenge is whether they can pick up where they left off before the recession and leverage their advantages to continue to grow and develop."
Petrochemical and Chemical Production in Brazil: Diversification to Mitigate Risk
Particularly in the petrochemical and chemical segment, the industry in Brazil and across the whole region is awaiting the results of LyondellBasell's potential acquisition of Braskem. "[If the transaction is completed], LyondellBasell will be acquiring market access to the Latin American region, and, after the acquisition, they will be a fairly sizeable company, perhaps to the point in some markets that they would have to divest some assets. The acquisition could be very positive for the petrochemical industry in Brazil," Eramo said.
In the meantime, it is business as usual for Braskem, which has been working on enhancing its competitiveness and increasing its diversity in terms of feedstock and geography, according to Edison Terra Filho, the company's executive vice president. "Today, approximately 50% of the company's turnover comes from operations outside of Brazil. We are not reducing our footprint in Brazil, but rather diversifying and incrementing our activities in other regions," he said.
The main region responsible for company growth over the last few years has been North America, Terra Filho elaborated, noting the increase in capacity at Braskem's U.S. assets. "We have also started a greenfield project in Mexico, and we are in the process of building a new facility in Texas to increase production capabilities. Braskem's PP plant project in Houston is on schedule both for budget and for time. The expectation is to have the plant online within the first half of 2020."
Another Brazilian producer to have invested heavily in the United States is Oxiteno, which opened a new plant in Pasadena, Texas, in September 2018. João Parolin, Oxiteno's CEO, expanded on the development of the Pasadena operation, which is currently in a transition phase to reduce the inventories of imported products and introduce locally produced products to the market. Although Brazil is still Oxiteno's largest market and accounts for approximately 70% of its business, building upon the foothold Oxiteno has created in the North American market is key to the company's global strategy, with the aim of reaching more than 100,000 tons of sales in the United States in a four-year period: "Oxiteno's main target is to consolidate the US$200 million investment made at the Pasadena plant in the United States. This level of investment in North America is not common from a South American chemical company and serves as an indication of the company's ambition," stated Parolin.
One of the longest standing players in Brazil's chemical industry, Elekeiroz, has noticed market recovery since the low of 2016, which has coincided with the optimization of the performance of its Camaçari and oxo-gas plants, according to Marcos de Marchi, CEO. "Only in 2017, when the economic conjuncture had improved, were we able to take advantage of heavy disintegration and, as a result, Elekeiroz went back to its regular level of activity, attaining the international standards of competitiveness," he revealed.
When asked about the main obstacles facing the Brazilian chemical industry in 2019, de Marchi pointed to high gas and energy prices: "Fifteen years ago, gas used to be much cheaper than in the United States. Nowadays, it is three times more expensive," he remarked, continuing: "70% of the Brazilian energy is exclusively dependent on hydroelectric power, which theoretically should be one of the cheapest energy sources, but in Brazil that is not the case."
Despite the challenging macro-economic conditions in the region, a number of chemical producers in Brazil have managed to increase profits, such as global company Eastman. "From 2017 to 2018 the Latin American region for Eastman grew 14% in revenue within the global company," divulged Pedro Fortes, managing director of Eastman Brazil.
Fortes was keen to point out that sustainable growth for the industry as a whole is reliant upon a healthy economy, and that Brazil is still in the early stages of a recovery. He used the example of the group of young soccer players trapped in a cave in Thailand in 2018 to illustrate his perspective: one of the boys asked a rescue-diver who used to be a soccer coach, "Tell me what I need to do to be a better soccer player?" The diver responded, "Before we think about being a better soccer player, we need to leave the cave," providing an apt metaphor for Brazil's current situation. Fortes concluded: "In many ways I believe this sums up the situation in Brazil – we must create stability before we can take advantage of our enormous potential."
Brazilian Innovations Give Sustainability the Green Light
"In all markets, there are sustainability initiatives, and companies are looking for solutions that are more environmentally friendly where they can reduce the use of resources such as water and energy," said Oxiteno's João Parolin, who shares this perspective with many of his industry counterparts throughout the chemical value chain. Oxiteno's "Greenformance" concept was introduced to encourage the use of renewable raw materials, and the company now sources approximately 26% of its feedstock from renewable sources.
Another leader in specialty chemicals with an emphasis on promoting sustainability through innovation is Croda, originating in Yorkshire, United Kingdom, with its largest manufacturing site in Latin America and the company's Latin American headquarters located in Campinas, Brazil. 75% of the water Croda consumes at its Campinas plant is reused on the site, and Richard Pino, vice president of Croda do Brasil, highlighted an example of how innovation is the basis of the company's global strategy: "Croda invested in a site in the United States that is going to produce the first green EO (a bioethanol-based ethylene oxide) in the United States and will produce the largest range of 100% bio-based ECO surfactants in the world. This is a great benefit for our customers as they can move from petrochemical EO to green EO, which opens a huge market for them."
Green is also the operative color for Braskem, which has been expanding its "I'm green™" portfolio in line with a strategy to strengthen renewable chemicals, outlined Edison Terra Filho. Braskem is known for its green polyethylene, produced from sugarcane ethanol, and the world's first biopolymer to be produced on an industrial scale. "With the new bio-based EVA resin (ethylene vinyl acetate copolymer) product, Braskem is demonstrating its leadership in sustainable manufacturing," remarked Terra Filho.
Quimisa celebrates its 60th anniversary in 2019, and a focus on innovation and sustainability has been one of the pillars of its longevity, according to Rogério Wehmuth, owner & director of the family-owned company in its third generation. Wehmuth expanded on the importance of Quimisa's enzyme segment, which touches a variety of the industries the company operates in: "Enzymes are not only applicable in the life sciences industry, but also in textiles and water treatment solutions. By developing sustainable technologies using enzymes, we can reduce water consumption needs through the preservation of water. We can also apply our technologies to increase and maintain shelf life for products such as grains."
Consolidation heats up in Brazil's distribution space
The Latin American distribution sector is crowded, and Brazil is no exception. Economic volatility has sent shockwaves to an industry dependent on liquidity and the availability of stock, which has favored companies with deeper pockets and more extensive resources. During a downturn, opportunities for consolidation become apparent, and U.S. global chemical and ingredients distributor Univar Solutions has taken advantage of market conditions conducive to M&A activity, having entered Latin America seven years ago in Brazil and reinforced its position with the acquisition of Tagma in September 2017. "The successful distributors will offer customers safe and secure handling of materials, excellent product availability, market and product expertise, technical support and high-level service and digital solutions," said Jorge Buckup, Univar Solutions' Latin America president.
Foreign entities looking to cast their nets over Latin America are not the only ones to have experienced success in the region. Large Brazilian distributors such as Química Anastacio have also recorded growth despite unstable domestic conditions. "In 2017 we grew 15% and in 2018 26%, obviously with some influence from the exchange rate," explained Jan Felix Krueder, Química Anastacio's CEO. He credited a business model designed for continuous growth and a development team with a mandate to introduce an average of eight to ten new products per month to diversify the company's portfolio.
Krueder was quick to praise the business-friendly incentives proposed by the new Brazilian government, but recognized the logistical hurdles that must be overcome to increase competitiveness: "I think Brazil´s biggest challenge for development is the logistics deficit caused by a lack of infrastructure and investment. International investors have huge capital available, but still do not have confidence in our economy, waiting for effective reforms."
The logistics deficit was the hot topic at APLA's logistics reunion in São Paulo. Vivian Donatiello, manager at ILOS and a guest speaker at the event, gave an indication of the profound impact the issue has had on the Brazilian economy, citing the introduction of the table of minimum freight prices as one of the factors that contributed to the nation-wide truck drivers' strike that brought Brazil to a standstill in May 2018: "Initially, the law was triggered by the observation that freight prices were volatile and dependent on too many different factors. Additionally, the recent increase in the diesel price prompted truckers to protest against the low transport prices that major companies were imposing since 2015."
A number of factors are creating volatility in the sector, yet if Brazil's deficit in logistics persists, it poses a threat to the success of the wider industry. The ground is fertile for international capital, and all eyes are on the government to understand whether policy reform will be sufficient to attract the financiers.