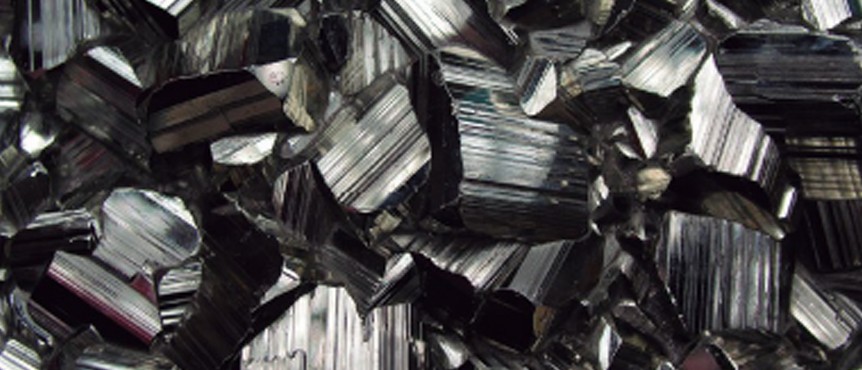 The Afşin-Elbistan power plant in the Elbistan district of Kahramanmaraş in southern Turkey is planning to expand to become the biggest coal-fired power plant in the world. This is part of Turkey's wider plan to increase coal production, with 80 new plants in the pipeline – equivalent to the capacity of the UK's entire power sector. At present, Turkey has eleven operational power plants totaling 8.79 GW and a further five projects totaling 2.69 GW holding full generating licenses, and one 800 MW plant holding a pre-license according to S&P Global Platts.
Turkey had a dependency rate on energy imports of 77.5% in 2015 and its average energy imports are around US$55 billion per year. In terms of volumes, Turkey imported nearly 37 million mt of hard coal in 2017. In fact, energy imports are 1.5 times the size of the current account deficit, and therefore contribute significantly to one of Turkey's most pressing economic vulnerabilities. For these reasons, the Ministry of Energy and Natural Resources has launched a national energy policy, which pushes for an increase of domestic resources, especially coal which currently makes up 30% of electricity generation. Overall, the aim is to reach 65% of energy consumption being from domestic sources.
Therefore, coal is a highly strategic resource for Turkey. In line with the government's overall privatization drive for the Turkish economy, coal has gradually been privatized over the last ten years. Mine licenses are auctioned off to private companies which are then required to build power plants. A coal project deemed strategic enough for the country's energy needs can be exempted from corporate taxes and tariffs. Potentially, they can also lease state land for free and receive a 50% discount on electricity bills, as well as state funding for wage subsidies, insurance premiums and interest on investment loans. Additionally, the government has offered a guaranteed €0.05 per kWh coal-generated electricity price and a commitment to buy 6 billion kWh of coal-generated electricity per year.
In the last four years, two coal power plants have been built, including one by Sabancı in southern Turkey and another by Aksa Enerji in the Bolu province in the northwest. Four more additional coal power plants are under construction. "The government is pushing a handful of very big coal power plant projects, and wants to ensure all the mined coal comes from Turkey as it seeks to reduce energy imports from Russia and CIS countries. The new power plants and mines feeding them will all be finished in the next five years," explained Ulrich Ruppel, deputy general manager, DMT Turkey Branch.
Also, in October 2018, the Ministry announced that it was transferring seven coal fields, totaling 203 million mt of reserves, to private players. Four lignite fields have been transferred from Turkey's state lignite mining company Turkiye Komur Isletmesi (TKI) to Imbat Madencilik, Fernas holding, Demir Export, and construction group Yapi Tek, while three hard coal fields were transferred from Turkey's state owned hard coal mining company Turkiye Taskomur Kurumu (TTK) to Erdemir Madencilik, Tumas, a subsidiary of Turkey's Bereket Holding, and energy company Emsa Enerji.
Incentivizing coal
Turkey even has compulsory land acquisition and resettlement laws which have been applied to enable private companies to move ahead with a project if it is deemed by the inter-ministerial council to have significant public benefits. For example, this process was used ahead of the construction of the 450 MW capacity Tufanbeyli Thermal Power Plant in the Adana province, completed in 2016, and is being used for the new coal reserves apportioned to the 420-MW capacity Yeniköy Thermal Plant. Furthermore, the government has launched a policy of combining coal licenses to create large-scale projects. For such projects, the government gives companies a 50% discount on forestry fees, a significant benefit given that Turkey has some of the highest fees in the world.
To increase the country's coal reserves, Turkey's General Directorate of Mineral Research and Exploration (MTA) has been carrying out an extraordinarily busy drilling program. The MTA met its 1 million-meter drilling target in 2017 and is expected to complete 1.6 million meters of drilling in 2018.
Getting the best out of Turkish coal
For such ambitious plans one would presume Turkey is endowed with high quality coal resources. This could not be further from the case. "Compared to international standards, geology has not been very kind to Turkey, as in the United States, Australia and China there is 5,000 to 7,000 kilocalories per tonne (kcal/mt) of hard coal with undisturbed seams that go in one direction for kilometers. Only in the Black Sea region is there hard coal at 4,000 to 6,000 kcal/mt but the mines there, owned by state-owned company TTK, use very difficult fully mechanized longwall mining due to the tectonic structure of the seams," explained Ulrich Ruppel, Deputy General Manager, DMT Turkey Branch. "All the other coal reserves are lignite, except in Soma where there is hard lignite and the quality is in the range of 2,500 to 3,500 kcal/mt - still poor compared to international standards. In Elbistan, the coal has typically 1,000 to 1,500 kcal/mt only, and has much sulfur and water content."
The poor quality of Turkey's coal reserves means that, to get the best quality available, miners must dig very deep underground, which has driven demand for international expertise.
There is also an open question about the extent to which high quality standards are being followed in the Turkish coal mining industry. Generally, Turkish coal has an acute image problem. No one can forget the tragic events of the Soma mine disaster. This has undoubtedly tainted the reputation of coal mining in the country – a survey by Climate Home in 2018 found that 83% of Turks supported renewables over coal as a source of energy. Indeed, the coal industry must also overcome its doubters from a climate change perspective, especially given that according to the same survey 86% believe that climate change is happening and a higher proportion are "very worried" or "extremely worried" compared with the European average.