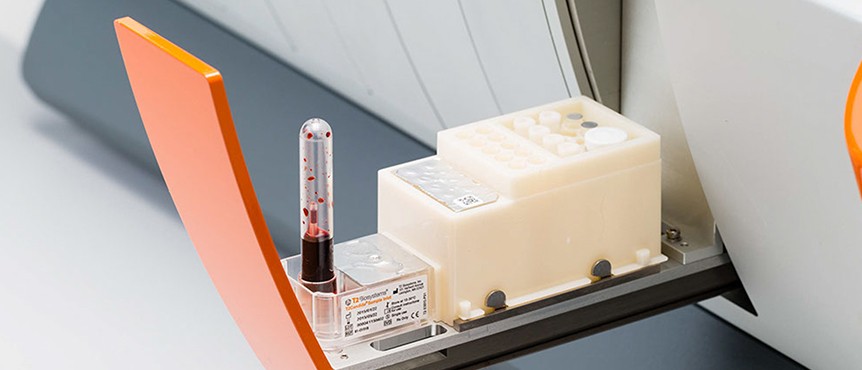 Partnering with contract service companies to fill gaps in capability or technological expertise is an attractive proposition, often favorable to making acquisitions or building out in-house resources, and in some cases necessary. In order to meet growing demand and to cater to customer requirements, the contract services segment has seen a great deal of development over the years.
According to business-intelligence provider visiongain, the pharmaceutical CMO market is expected to grow at a CAGR of 6.4% over the next three years, and at 5.7% over the following five, with the market reaching an estimated US$88 billion in 2021 and US$124 billion in 2027. As well as expanding capacity to meet growing demand, many companies have also expanded their capabilities. Years ago, the large-scale CMOs began to venture into the development side, resulting in a number of contract development and manufacturing organizations (CDMOs). In addition to offering flexibility and time efficiency, many of these organizations also offer niche capabilities and innovative processes as an advantage. Large Pharma companies often turn to CMOs and CDMOs for specialized expertise in areas such as biologics, antibody-drug conjugates (ADCs) and highly potent compounds.
Catalent leads the CDMO pack, continuing to grow and add new technology capacity, investing over US$1 billion back into the company, including over US$600 million of CAPEX and more than US$400 million in M&A, in the last five years. Having been purchased from Cardinal Health by Blackstone Private Equity and a few others in 2015, Catalent is now a fully-public company traded on the New York Stock Exchange (NYSE) following Blackstone's sale of its last remaining interests in September 2016. In 2017, Catalent continued to add capabilities with the acquisition of Accucaps, a Canada-based developer and manufacturer of Over-the-Counter (OTC), high-potency and conventional pharmaceutical softgels. In addition, the CDMO has also completed a US$15 million expansion at its Winchester-Kentucky control-release facility, doubling capacity and, in April 2017, completed an expansion project at its Kansas City, Missouri facility to significantly increase controlled- temperature storage capabilities for its clinical supply business and announced the completion of a two-year US$4.6 million expansion at its Singapore clinical supply facility in February 2018.
Large pharma companies have increasingly looked to outsourcing of core competencies with a view to streamline internal operations and focus on areas of excellence. At the other end of the spectrum, small biotechs often simply lack the in-house capabilities and resources to bring a drug from discovery through to commercialization themselves. Outsourcing allows companies to focus on their core areas of activity rather than spending resources upscaling and expanding capabilities. "We are seeing a lot of investment going into small companies and start-ups which have their basis in deep research and science," noted Manni Kantipudi, CEO at GVK BIO, a CRO with its headquarters in India. "Many of these companies want to be virtual and therefore do not want to invest in labs or manufacturing or in general hardware."
Referencing the growing trend towards outsourcing in this segment of the industry, Menzo Havenga, president and CEO at Batavia Biosciences, commented: "The current worldwide market for outsourcing is about US$5 billion. Only 12% of the outsourcing market is big pharma, meaning 88% of the market is derived from biotech."
Batavia has branded itself as a one-stop-shop focused on accelerating the transition of biopharmaceutical product candidates from discovery to the clinic. "The six most important drivers for organizations to consider outsourcing are scale-up, cell line development, medium development, improved yield, new tools testing, and clinical manufacturing," continued Havenga. "We are active in all these areas and have unique offerings for our client's consideration."
Building on its five technology platforms – SCOUT, STEP, SIDUS, SCOPE and SATIRN – Batavia's ambition is to be one of the Top 100 global CDMOs by 2025, reaching US$50 million in revenue by 2025, and doubling its workforce of 120 people. Since offering a full suite of services to clients is highly beneficial, Batavia is likely to pursue an acquisition to expand its clean room facilities and manufacturing capabilities.
Alongside favorable trends towards outsourcing is a preference to work with fewer contract service partners, leading to integration of capabilities within the contract service segment. In addition, higher demand means that contract service companies are eagerly positioning themselves to take on a higher number of clients and larger projects. "Because demand is currently exceeding supply, there is a scramble and we see consolidation of organizations and their manufacturing capabilities, especially overseas in developing markets such as China," said Michael Osborne, director of business development at the Boston Institute of Biotechnology, a CRDO specializing in microbial fermentation and mammalian cell culture processes.
Leveraging expertise across both the U.S. and Chinese markets, the Boston Institute of Biotechnology is utilizing accompanying advantages to position itself as a partner of choice to the life sciences industry. "The cost of development and manufacturing is approximately 40% to 50% less than in the United States," continued Osborne. "This alone clearly demonstrates why some U.S. companies might choose to partner with us on some initiatives overseas."
Contract service companies such as Catalent and Patheon are particularly successful in offering integrated solutions. Patheon, for example, utilizes its simplified development path, OneSource, claiming to eliminate eight to 12 weeks of development time for small molecules and 14 to 20 weeks for large. Meanwhile, smaller companies flourish when working in specific technologies in which they excel that the larger companies might not have extensive expertise in.
A notable transition for many contract service companies has been a refocus around core areas of specialization, rather than a previous trend to become all things to all customers. While an integrated service over the life cycle of a project is still preferred, contract service providers have recognized that offering key differentiators in fewer areas is more advantageous. "It can be a challenge to keep up with the rapid rate of change in the industry," commented Michael Quirmbach, vice president, global sales and marketing at CordenPharma, a CDMO supporting pharmaceutical and biotechnology companies, with facilities in the United States and Europe. "We have to be selective in terms of which areas we want to be active in – a company cannot be active in all areas. It is important to decide where our strengths lie and where we can offer value to our customers."
Focusing on a core competence or technology and becoming an expert in that field enables companies to offer a highly valuable, specialized service, particularly when focused on an area of high demand. "Increasing bioavailability is the biggest trend we see," highlighted Stephen L. Schweibenz, president at Alliance Contract Pharma. "Reducing the dose needed for patients has some valuable advantages. This is what drove us towards wet nanomilling. We are able to reduce particle size down to the 100 to 500 nanometer range, which aides in increasing bioavailability. Another unique advantage to nanomilling is for less soluble APIs. We can effectively mill to nanometers and matrix the API into a suspension for an oral, injectable or topical product. We also see a strong trend towards liquid-filled capsules again in the market, which is an area in which we specialize. We have several projects advancing with this technology."
Through specialization, contract service companies are really able to add value and drive efficiencies for their customers. Time is often key in the life sciences industry, particularly when bringing drugs to market, and where small decreases in development timelines can lead to significant reductions in cost. "Speed is the differentiator in the clinical space," emphasized Stephan Kutzer, CEO at Alcami. "If a CDMO can help its clients take even one day off their clinical trial and bring a product to commercialization a day early, the customer saves a significant amount of time and money. Being able to speed up the clinical trial, optimize pathways and make the regulatory pathway clearer, also allowing our customers to focus on the scientific aspects, enables Alcami to save more time and money for its customers. This is making drug development cheaper and more affordable. The focus on drug prices is absolutely critical. A great deal of investment in drug development is wasted on inefficient trials or through misdirection – creating something that does not meet the needs of consumers. By cutting down timelines through an integrated approach, Alcami is on the right path to reduce drug costs and ultimately making drugs more affordable for patients."
Also catering to time-sensitive requirements in the clinical trial space is PCI Pharma Services, which has launched its PCIFastTrack™ offering in response to some customers finding themselves in dire situations and in desperate need of a particularly fast service. Clinical trial success is absolutely pivotal, particularly for smaller companies that may have few or only one product in the pipeline. "These small emerging pharmaceutical companies we see entering the market with maybe only one therapy in the pipeline need a lot of help bringing their product to market," commented Justin Schroeder, PCI Pharma Services' senior executive director – global marketing and design. "The most pressing issue for these companies is funding. They live between capital cycles so finances must be carefully managed. Clinical trial results have a significant effect and can result in dissolution if unfavorable. We are able to service these small companies from first in-human clinical studies all the way through to commercial launch and ongoing supply, providing scalable solutions as they grow. Even if these companies are bought by a larger company, since PCI is the preferred partner for 19 of the top 20 pharmaceutical companies globally, we can provide continuity in instances where the supply chain may otherwise experience disruption."
PCI prides itself on rapid turnarounds for clinical trial materials and, through its PCIFastTrack™ offering, has re-evaluated and streamlined its policies and procedures to meet requirements in time-critical cases, offering several tiers of expedition to meet customer needs.
Contract service companies along the stages of development and manufacturing will continue to consolidate, both in order to take on larger contracts and to provide ever-more integrated service capabilities to their clients. Worldwide growth in API volumes, increasing use of generics and growing opportunities for penetration in developing markets, coupled with these increased outsourcing requirements by large innovator companies, indicate that the industry will continue to experience strong growth. At the same time, the influx of small companies and biotech startups has also resulted in increasing demand due to a lack of internal manufacturing capacity.