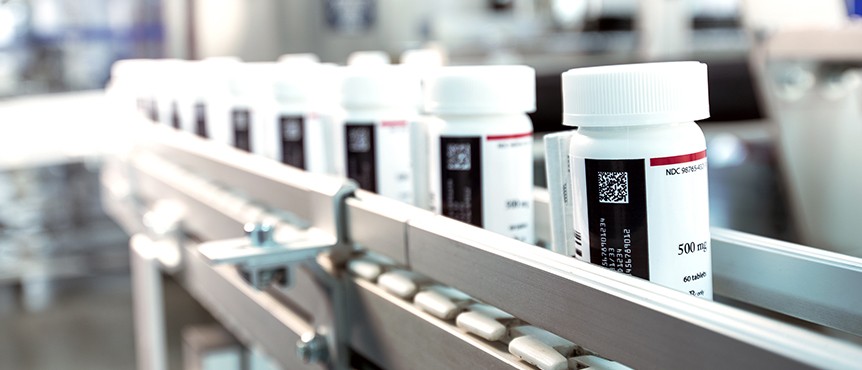 Although drug manufacturers have historically been disinclined to outsource logistics to third-party logistics (3PL) providers, the drive towards cost efficiency has made the option more appealing.
The logistics space has become highly consolidated, with key players such as DHL and UPS continuing to make acquisitions. For example, UPS' acquisition of Marken at the end of 2016 greatly extended capabilities into clinical trial services and biological sample shipments.
Equally consolidated is the distribution and wholesale industry, with Amerisource Bergen, Cardinal Health and McKesson Corporation accounting for over 80% of drug distribution revenue in the United States. Other players include Morris & Dickson, H.D. Smith, Smith Drug and Rochester Drug Cooperative. The HDA Factbook for 2016 to 2017 marks an increase in sales through pharmaceutical distributors by 16% from $349.9 billion in 2014 to $407.6 billion in 2015. The report cites continued growth of specialty pharmaceuticals as the driver for this growth, alongside distributors capturing a greater share of chain drug store sales, also claiming that 94% of all U.S. pharmaceutical sales volume came to the market through pharmaceutical distributors.
The Factbook is a product of the Healathcare Distribution Alliance (HDA) as it is now known, following a rebranding in 2016 to reflect the organization's growing role as a convener of the supply chain both domestically and globally. Founded in 1876 and today headquartered in Arlington, Virginia, the association represents 34 distribution companies alongside over 145 manufacturers and over 50 services providers.
In 2017, the life science logistics and distribution space is marked by a consolidation of customers resulting from a high volume of M&A activity. This demands a great deal of flexibility as pharmaceutical companies subsequently realign their supply chains. Following a merger or acquisition, companies seek synergies to drive cost effectiveness, which generally translates into rationalizing supply chain activities. Consolidations or integration of supply chains also depress wholesalers' margins as buying power is diminished.
Keeping a watchful eye
Whether due to regulatory requirement or best practice, supply chains are coming under much greater scrutiny, with reliability and safety at the epicenter. "The residing challenge will be around the trust of consumers, which eventually reaches the ears of legislators; there are important defined regulations that are in most cases intended to ensure the safety of the consumer," stated Joshua Grauso, sales manager at UL Consumer & Retail Services. "On the other hand, there are other industry-wide initiatives that help to ensure that the trust of the consumer is intact. At UL, we encourage a cross-section between the two: self-governance by the industry, as long as it is transparent and evaluated by independent parties such as UL, plus the use of regulators to ensure that the products are safe before they reach consumers."
A primary area of industry focus is the stemming of counterfeit drugs entering the supply chain. According to UL, an estimated 10% of all medicines and high-tech products sold worldwide are counterfeits. UL is able to monitor counterfeit products sold with a counterfeit UL mark, working closely with Interpol and other agencies.
Fragmentation of regulatory requirements poses a challenge to many companies. "Responding to increasingly complex regulatory environments spanning multiple geographies and business activities is extremely challenging," commented Steven Atcheson, senior vice president, sales & marketing, Kuehne + Nagel. "Kuehne + Nagel's standards set a benchmark in the industry. All of our KN PharmaChain facilities are audited to the highest standards and are given KN PharmaChain status when they have been audited and documented to exceed GxP standards. In 2015, the International Air Transport Association (IATA) introduced the CEIV Pharma Standard and in February 2017, the complete KN PharmaChain airfreight network was certified IATA CEIV Pharma. In reaching this landmark, we became the first freight forwarder to be globally network certified."
In order to be compliant across all facets, companies often have to contend with various regulatory agencies internationally alongside external customers, for which there are often separate audits. Differentiations exist at an international level and also between states, many of which are still trying to define 3PLs and their implications for example. However, the general trend is towards greater global harmonization
Increasing sensitivity and innovation requirements
Reliability remains paramount to ensure the lasting efficacy and safety of products, particularly as those products increase in value. "First of all, we are moving further and further away from the big blockbuster drugs that used to be handled through wholesalers into pharmacies where the customer would pick them up," said Scott Cubbler, COO life sciences & healthcare, global at DHL. "With biosimilars and personalized medicines, it is increasingly challenging. Many drugs coming into the market now require a different level of attention, with requirements such as home delivery. It is no longer a case of simply passing medicines to a wholesaler and into a pharmacy."
Many drugs are very sensitive to temperature, and cold chain services have long been established, but demand is increasing as many new drugs have even higher requirements. "We are seeing regulators around the world mandating a higher level of protection for all temperature-sensitive shipments, whether they require a 2°C to 8°C degree temperature or a CRT environment," stated Dirk van Peteghem, president of global healthcare strategy at UPS. "That is a challenge that calls for innovative solutions and is changing established practices across the industry. Third-party logistics providers are being challenged more and more to keep pace as healthcare companies continue to innovate and push boundaries."
According to Pharmaceutical Commerce's 2016 Biopharma Cold Chain Sourcebook, cold chain will rise from representing 19% of a $12.6-billion industry to 22% of a $93.8-billion industry by 2020, valued at $16.7 billion. The bulk of spending is expected to be on refrigerated products at 2°C to 8°C.
The last year has seen a huge increase in capacity of cold chain capabilities. FedEx's new Cold Chain Center in Memphis, Tennessee, opened in 2016, adds 83,000 sq. ft. of space for frozen, refrigerated and controlled room-temperature storage. Other expansions include those of United Cargo in New Jersey and American Airlines Cargo in Texas.
Kuehne + Nagel took the prize at the BIFA Freight Service Awards for the 2015 Cool Award, and continuously adds to its multi-modal network, which spans 170 locations. KN PharmaChain Solutions include strategically-located stations, rigorous trade lane and carrier assessment with a specifically developed web-based risk management system, dedicated SOP generated for every single shipment, real-time temperature monitoring with active sensors and door-to-door track and trace.
In line with increased tracking requirements, Kuehne + Nagel is also working toward Blockchain implementation. Blockchain is a relatively new system, which maintains ever-increasing records and process transactions and removes the ability to alter information retrospectively. "Blockchain has been identified as a revolutionary step toward streamlining older logistics processes, providing the ease of convenience and flexibility through shortening downtime typically required for the verification of documentation," said Atcheson.
Emphasis on supply chain visibility and tracking measures will only increase as drugs become higher in value and more steps are taken to mitigate any sort of risk that could lead to disruption and loss of revenue. Logistics companies are therefore constantly innovating and adapting to ensure ultimate reliability, flexibility and effectiveness.