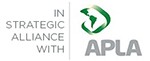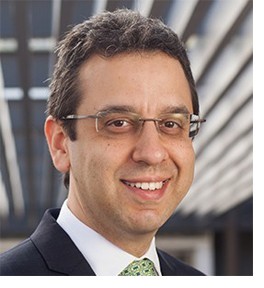 Around 300 million tons (mt) of plastic are produced worldwide every year. It is estimated that 8 million mt of this ends up in the oceans, harming marine ecosystems. In addition, experts say that by the end of 2020, plastic production will have increased by 900% comparing to 1980. According to the International Solid Waste Association (ISWA), 80% of all the residues disposed of in the oceans are a result of bad solid waste management, and half the total is plastic.
The good news is that the petrochemical industry has the means to act and help solve this problem, because there is no future for society or our industry if we do not make all efforts to build a sustainable future. But what do I mean by sustainable future? Basically, helping the circular economy grow and evolve.
The world is in a transition from a linear to a circular economy. This transformation will probably be accelerated by circumstances such as global warming and its impacts on society and the economy. But, for this future to be built, it requires a huge commitment from all the companies worldwide to develop a sustainable solution and ensure the proper destination for their waste. It is therefore crucial that the petrochemical industry continues to enhance R&D. A good example of an outcome of strengthening R&D is what Braskem - the world leader in the production of biopolymers - did in 2010: the commissioning of a green ethylene plant. This marked the beginning of I'm green bio-based polyethylene production on a commercial scale, ensuring the company's leading global position in bioplastic production. Braskem produces a plastic from sugarcane ethanol, a renewable raw material, while traditional polyethylene uses fossil sourced raw materials, such as oil or natural gas.
Every company should consider not only a product's performance, but also its life cycle and what will be done with it once it has been used. When we talk about sustainability, there are a lot of things we can do as an industry besides recycling. Initiatives can be highly diverse, including optimizing the use of scarce natural resources, reducing carbon emissions and the greenhouse effect, promoting initiatives for social inclusion and cleaning up and protecting the seas, among others.
It is crucial to develop collaborative mindsets. We all know that bringing together people with diverse skillsets and backgrounds is a good way to develop creative solutions. In general, people who think the same way or have the same background end up following similar paths. Collaborative innovation implies that creativity is sparked by diversity and is an effective way to come up with new ideas. In the case of the circular economy for plastics, we are seeing this process develop quickly. Resin producers, converters, consumer goods companies, retailers and consumers are increasingly engaged in seeking innovative and sustainable solutions, expanding the possibilities of recycling and raising awareness of the enormous social and environmental implications of plastic waste.
To enhance this collaboration, companies must consolidate partnerships with clients, other companies and universities to carry out collaborative projects to recycle products and leverage the circular economy.
Furthermore, to expand awareness and engagement among people and companies, education is paramount. The Alliance to End Plastic Waste, an organization that will invest US$1.5 billion to improve the skills we have as a society to avoid the irrational use of plastics, has a crucial role in fostering a mindset that we are trying to build - but not many people know about its existence.
A collaborative and sustainable mindset is needed in order to establish a new paradigm and finally achieve a circular economy without plastic waste in the environment. We have already planted this seed of change, however, as a society we need to evolve in the consolidation of this way of thinking and acting so that we are able to generate greater commitment from more people and companies.
*Edison Terra is Vice President of Olefins and Polyolefins at Braskem in South America